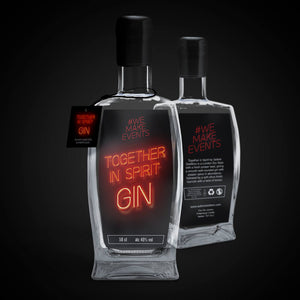 Together in Spirit Gin by Selkirk Distillery.  A London Dry Style  with a fresh juniper lead giving a smooth well-rounded gin, with pepper spice in abundance, followed by a soft citrus finish. Garnish with a twist of lemon.
PLEASE NOTE: This product will be shipped directly to your delivery address within 

5-7 business days

 from the distillery, and can only be shipped to addresses within the United Kingdom.
Size: 50cl
ABV 40% vol