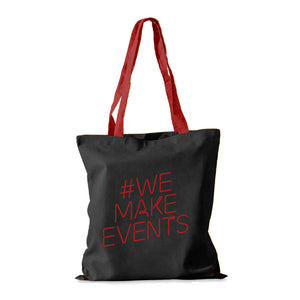 A sustainable reusable cotton shopper with contrasting coloured body and handles. The long handles are ideal for over-the-shoulder carrying. Cross-stitching at handles and sewn inside hem gives the bag extra strength for carrying all your goods.
Fabric: 100% Cotton.
Dimensions: Body: 38cm x 42cm. Handles: 70cm x 2.5cm
Capacity: 10 Litres.
Colour: Black/Red